Venetian Blinds
We use all of the top manufacturers in the UK and Europe
Venetian Blinds
Our stunning range of Venetian blinds are available in either wood or aluminium. Both utilise different characteristics however offer the same flexible light control and sleek finish.
Both obtainable in a range of colours and different finishes.
Wooden blinds are particularly effective in traditional settings, where a natural hue is required and the grain of the wood effortlessly enhances the setting. Whereas aluminium blinds provide a great option for kitchens and bathrooms as the slats are waterproof and easy to clean.
With over a hundred different colours, in a range of slat sizes, our gorgeous range of venetian blinds are packed with style and sophistication, that will transform your room!
Providing protection from sunlight, complete natural-light control and own monitoring of privacy levels; the venetian blind slats help bring a high degree of versatility within your home.
We can offer free, impartial and expert advice – try us!
Venetians are now more popular than ever
Available in both wood and aluminium
We use all of the top manufacturers in the UK and Europe
1000's of colours and multiple slat widths
Available in 15mm / 25mm / 35mm / 50mm / 63mm & specialist
Repairs and replacement slats are available
Follow us on social media to see our latest installations and fabrics.
Venetians not what you are looking for?
Why not browse our rollers, wooden or electric blinds…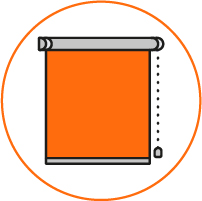 ROLLER BLINDS
An astonishing range of colours, fabrics and prints.
WOODEN BLINDS
On trend shutters and wooden blinds – a huge selection.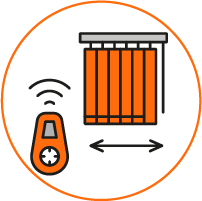 ELECTRIC BLINDS
Control of your blinds with the latest blinds technology.
Zest Blinds has, and can, supply any type or size of business.
We thrive on a challenge - no matter what the size. We have proudly supplied and fitted hundreds of blinds across the borders.
At Zest Blinds - we have many years experience dealing with commercial clients.
We have successfully worked alongside many commercial clients such as home-builders, contractors, multi-property owners and traders.
Zest Blinds has completd many successful Government projects.
From schools and nurseries, gyms, council offices and libraries - Zest has the expertise and experience to deliver successfully every time.
Zest Blinds are Landlord and Multi-Property Owner specialists
We can manage multiple projects for Landlords and Multi-Property Owners. We deliver on time and within budget - every time.
Free expert, impartial advice...
SHOWROOM
Zest Blinds, 29 Market Street, Galashiels, TD1 3AF.