WE ARE OPEN FOR BUSINESS
IMPORTANT CUSTOMER INFORMATION
Thank you to our amazing customers for being so patient during this lockdown
Zest showroom opens Thursday 22nd April
Zest are entering homes from the 26th April with all procedures in place
Our first duty is to complete all the work which was suspended from 26th December
Zest will then move onto the customers who have been waiting patiently for a measure
Zest have been in touch with all customers and you should have your date booked
For all new enquiries zest will book appointments, but we are very busy for the first few weeks
We do not have any stock issues on our Eco, Low Energy, Vibe® Fabrics
Once we measure, work will be turned around very quickly
Once again many thanks for all of your support
We can offer free, impartial and expert advice – try us!
Why not browse our rollers, wooden or electric blinds…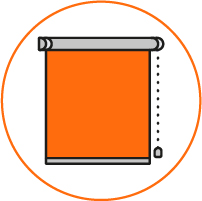 ROLLER BLINDS
An astonishing range of colours, fabrics and prints.
WOODEN BLINDS
On trend shutters and wooden blinds – a huge selection.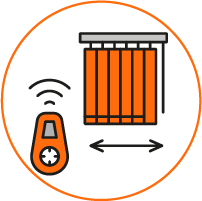 ELECTRIC BLINDS
Control of your blinds with the latest blinds technology.
Zest Blinds has, and can, supply any type or size of business.
We thrive on a challenge - no matter what the size. We have proudly supplied and fitted hundreds of blinds across the borders.
At Zest Blinds - we have many years experience dealing with commercial clients.
We have successfully worked alongside many commercial clients such as home-builders, contractors, multi-property owners and traders.
Zest Blinds has completd many successful Government projects.
From schools and nurseries, gyms, council offices and libraries - Zest has the expertise and experience to deliver successfully every time.
Zest Blinds are Landlord and Multi-Property Owner specialists
We can manage multiple projects for Landlords and Multi-Property Owners. We deliver on time and within budget - every time.
Free expert, impartial advice...
SHOWROOM
Zest Blinds, 29 Market Street, Galashiels, TD1 3AF.