Screen Blinds
Keep your view but remove the glare.
A sophisticated, future proof blind.
Screen Blinds
A fantastic unobstructed view of the outside does not have to be sacrificed in order to obtain UV protection, privacy and glare reduction as with the aid of screen roller blinds, also known as magic screen blinds, you can easily get the privacy you need whilst still enjoying the view.
Made to measure, the screen blinds we sell in roller style, offer superior UV filtering to protect both furnishings as well as inhabitants in any space from UV damaging effects, reduce glare, enhance privacy levels and ensure the outside can be easily admired since they are manufactured from special screen fabrics which ensure a one way view.
Both residential and commercial areas with large glass expanses can be a suitable place to use these window blinds as screens limit the need to use of artificial lighting and are suitable for open space areas as well. In terms of customizations, the roller fabric screen blinds we sell online can be enhanced with the addition of both functional and decorative finishes, at easily affordable prices.
We can offer free, impartial and expert advice – try us!
Screens where do we start? This is going to be the next big window blind craze in the UK!
It is a massive seller all over the world except here in the UK
Watch any TV programme from the USA and it is all screen blinds in the background
Our sister company Dash, where all our blinds are made in Selkirk, supply these blinds all over the UK
Keep your view take out the glare, screen are a sophisticated blind and are future proof
We will be launching in the near future a dedicated site: www.screenblinds.co.uk
Follow us on social media to see our latest installations and fabrics.
Screen Blinds not what you are looking for?
Why not browse our rollers, wooden or electric blinds…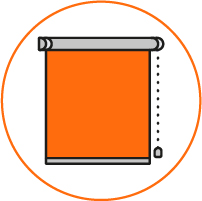 ROLLER BLINDS
An astonishing range of colours, fabrics and prints.
WOODEN BLINDS
On trend shutters and wooden blinds – a huge selection.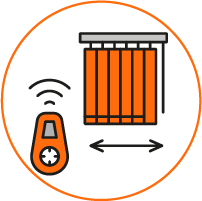 ELECTRIC BLINDS
Control of your blinds with the latest blinds technology.
Zest Blinds has, and can, supply any type or size of business.
We thrive on a challenge - no matter what the size. We have proudly supplied and fitted hundreds of blinds across the borders.
At Zest Blinds - we have many years experience dealing with commercial clients.
We have successfully worked alongside many commercial clients such as home-builders, contractors, multi-property owners and traders.
Zest Blinds has completd many successful Government projects.
From schools and nurseries, gyms, council offices and libraries - Zest has the expertise and experience to deliver successfully every time.
Zest Blinds are Landlord and Multi-Property Owner specialists
We can manage multiple projects for Landlords and Multi-Property Owners. We deliver on time and within budget - every time.
Free expert, impartial advice...
SHOWROOM
Zest Blinds, 29 Market Street, Galashiels, TD1 3AF.