SAME DAY/NEXT DAY SERVICE AVAILABLE
WE MAKE AND SUPPLY ECO-FRIENDLY FABRICS
Manufacturers & Suppliers of All Types of Blinds and Shutters
Family Run Business
Over 40+ Years Experience
Free Impartial & Expert Advice
Galashiels Showroom
100's of Blinds on Display with free samples available to try in your own home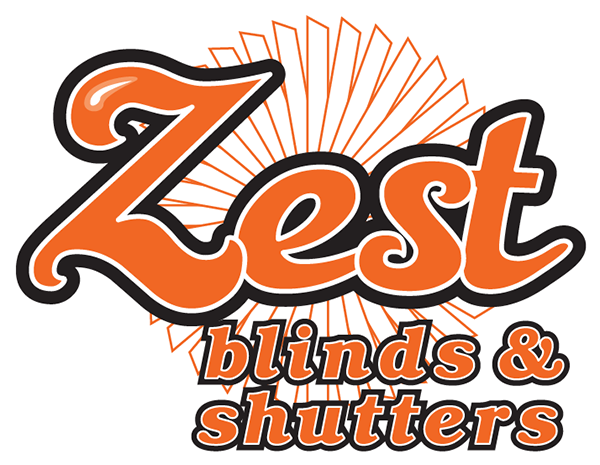 Read our 5 Star Facebook reviews

Very knowledgeable and helpful showroom staff with extremely efficient and friendly fitters. Excellent service.

Julian Chapman


February 20, 2023

Absolutely delighted with our shutters. Kayleigh in the showroom was very knowledgeable & helpful. The guys(sorry I'm hopeless with names!) that fitted the shutters were brilliant as well. They know... read more exactly what they're doing & fitted them perfectly. Great quality & such a professional service. Would definitely buy from them again.

Stephanie Morrison


August 16, 2022

Fantastic choice of blinds in-store. Very professional staff and fantastic measuring and fitting services. Will highly recommend to friends and definately purchase from Zest Blinds again.

Gavin Douglas


December 7, 2021

These guys are fab! Friendly and professional. Lovely blinds and they were made super quick too.. I would highly recommend. 😄

Sharon Glass


December 2, 2021

Another great job quick professional and reasonably priced.

Neil Harkness


August 2, 2021

Beautiful shutters. Very professional fitters

Gail Gordon


June 7, 2021

Excellent service! Reasonable priced and great blinds

Demii Byers


May 28, 2021

Great service quick efficient job so pleased with wooden blinds fitted in sunroom looks great.

Elizabeth Graham


December 8, 2020

Great advice throughout and really impressed with the final result. Blinds fitted with no hassle and no mess would highly recommend.

Debbie Claire Powell


November 7, 2020

Absolutely brilliant service from start to finish...very professional & excellent quality. Love my new blinds. Thank you team Zest 🌟🌟🌟🌟🌟

Vikki Macpherson


July 17, 2020

first class service from zest massive thanks to the fitter so professional .I am delighted with my shutters I really can't believe how much they have changed the... read more look of my window wow🙂

Denise Gibson


June 20, 2020

fantastic service from start to finish 5 star

Codge Martin


June 18, 2020

Wow.... What a difference our Day to night blinds have made in our House. Absolutely love them!!!! Helpful and quality workmanship. Would definately recommend.

Pauline Douglas


February 19, 2020

What an outstanding service from start to finish!! The turn around from choosing the materials I wanted along with the Somfy motors to fitting took ONLY 1 week!! Kayleigh in... read more the shop is so knowledgeable and helpful, but she encourages you to take as much time as you want to look at the vast choices they have available. I cannot praise the chaps Neil and Iain enough who measured and fitted the blinds with the Somfy motors. They are fantastic, not only do they do an outstanding job professionally, efficiently, tidily and super quick they are just all round lovely chaps. I would urge anyone wanting blinds of any description to head to Zest Blinds, you won't be disappointed.

Anne Bulford


December 12, 2019

great new blinds , last one fitted today. ian the fitter was quick very efficient and very pleasant. thank you very much. will recommend to friends and family. K

Karen Grant


September 12, 2019

Well that's my house completed, Zest blinds on every window. Highly recommended.

Susan Turner


June 28, 2019

Excellent service from start to finish. Only waited a week from measuring to fitting. Have already started to recommend to friends. Thank you Zest Blinds!

Lesley Owen


May 17, 2019

Very pleased with my blinds. Iain was very pleasant and extremely professional. He made a marvellous job of measuring and fitting all the blinds. The prices are really competitive and... read more the quality excellent. Looking forward to Iain coming back to fit the shutters I've ordered. Definitely a 5 star service.

June Young


May 10, 2019

great service from the zest blinds team (iain). came at a convenient time for us to look through their options. felt at ease choosing, no pushing and some good advice... read more at what would / wouldn't work in certain windows of our new house. the fitting was also carried out with no disruption and the blinds have finished each of our rooms perfectly. 5* service and highly recommend.

Jamie Locke


May 2, 2019

Excellent service. Love the blinds. Very punctual and courteous guys. Would recommend to everyone.

Tricia Tweedie


November 28, 2018

Loving our remote control roller blinds Expertly fitted by Neil Highly recommend Zest Blinds We are so pleased with our electric roller blinds that we have had more fitted Once again, many thanks to... read more Zest blinds for prompt and excellent service Norma Henderson

Moss Poppy


November 13, 2018

First class service, extremely friendly staff. 100% recommend

Jim Flann


August 22, 2018

Absolutely cracking service from the measuring to the fitting blind looks great and has made a massive difference to the room

Alan Gillie


June 1, 2018

Knowledgable sales staff and a really quick turn around from order to delivery. Fully recommend zest blinds to anyone looking to get blinds in their home

Scott Bennett


May 31, 2018

Great service great value all done with a smile will defo recommend

Margaret McKinlay


February 14, 2018

Measured on Monday ready and fitted on Thursday first class service and delighted with our blinds highly recommended 🖒🖒🖒�

Jacqueline Allison


December 21, 2017

Just had my blinds fitted and I love them! Service was excellent in the shop in Galashiels. Neil who measured and estimated and Mark who fitted the blinds were great.... read more Thank you so much. I have the Vibe luxe in grey/silver roller blinds.(see photos)

Hazel Robertson


November 25, 2017

Great service from the shop, to the estimator that came out to measure up and price right through to the installation. Turn-around was less than a week. Looks great and... read more was fitted very neatly. Would highly recommend & very comparatively priced.

Iain Weir


October 4, 2017

Zest have done all the blinds in our new home and they have done a fantastic job at a very reasonable price. I would highly recommend them!

Steven Kerr


October 4, 2017

excellent service from Zest blinds Chain broke off blind and was fixed next day at no extra cost even though the blind was 18 months old . Thanks

Hilda Lang


September 13, 2017
Vibe Fabrics Range – Exclusive to Zest Blinds – we are the UK's sole supplier
MORE FABRIC OPTIONS
We have more fabric options than any other UK range. Always in stock with daily deliveries from our European partner.
LARGE BLINDS
We stock 89mm, 2000mm, 2400mm, 3050mm and 3100mm. Visit our showroom to see the quality of these fabrics.
KNOW WHAT IS IN YOUR HOME
Have confidence that your blinds have been safely and resposibly produced. We have industry leading accreditations.
SHOWROOM
We have thousands of fabrics to choose from – including samples to take away and try in your home – we are 2 minutes from Tesco.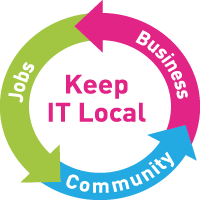 LOCAL EMPLOYERS
We are proud to employ local people to serve our local customers and we strive to recruit, train, develop and retain local staff which in turn helps the local community and boosts local economy.
Vibe® Fabrics come with respected accreditations which verifies they have been rigorously tested for harmful substances. It also guarantees that the fabrics has been manufactured using sustainable processes under socially responsible working conditions.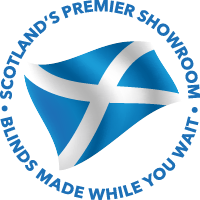 PREMIER SHOWROOM
We have Scotland's Premier Showroom – with friendly, experienced and expert staff on hand to offer free impartial advice. We have 1000's of fabrics and free samples to take away and try in your home.
Use our online tools to help you choose the perfect fabric and blind…
FEATURED PRODUCT
Shutter solutions from Zest Blinds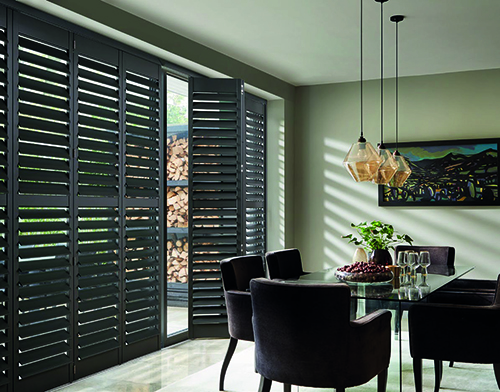 Whether it be Café Style, Tier on Tier, Solid or Shaped – Zest Blinds has the solution for you.
The guide will appear in your downloads folder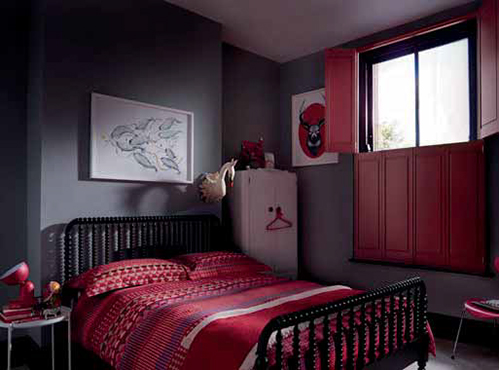 View special shapes and custom cut outs – there are hundreds of options in our shutters range.
View the huge range of shades and finishes available in our Shutter Range.
The guide will appear in your downloads folder
Please visit our Shutters page to see the collection where you can see the finished installations
From the Hollywood shutter – suited for kitchens and bathrooms due to it's water resistant qualitites to the Georgia which comes in 24 stunning colours.
This type of shutter covers the whole window. Full height shutters can also have a divider rail or a louvre split, to operate the slats above and below independently and further control the light in your room.
Two sets of panels, one on top of the other that open and operate independently of each other. They are extremely versatile and give excellent privacy and light control. A stylish and popular choice.
Café shutters only cover part of the window, which gives a continental look and feel. The Café shutter style is perfect for darker rooms, letting natural light in whilst maintaining privacy with a chic style.
Shutters that are solid wood panels and completely cover the window and outside view, providing great insulation which in turn helps with heating bills.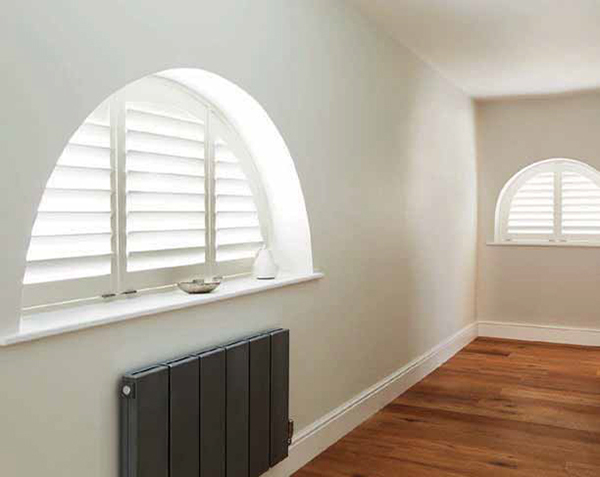 Bespoke panels that fit shaped and awkward windows. This type of shutter is brilliant for making the most of original architecture.
These shutters slide on a track in front of large windows or doors, giving easy access. They can be pulled right back to let the light stream in.
Manufactured in Selkirk & Galashiels by local workers
Zest Blinds has, and can, supply any type or size of business.
We thrive on a challenge - no matter what the size. We have proudly supplied and fitted hundreds of blinds across the borders.
At Zest Blinds - we have many years experience dealing with commercial clients.
We have successfully worked alongside many commercial clients such as home-builders, contractors, multi-property owners and traders.
Zest Blinds has completd many successful Government projects.
From schools and nurseries, gyms, council offices and libraries - Zest has the expertise and experience to deliver successfully every time.
Zest Blinds are Landlord and Multi-Property Owner specialists
We can manage multiple projects for Landlords and Multi-Property Owners. We deliver on time and within budget - every time.
Free expert, impartial advice...
SHOWROOM
Zest Blinds, 29 Market Street, Galashiels, TD1 3AF.