Roller Blinds
We have over 3000 colours in our showroom and millions of permutations
Roller Blinds
Roller blinds are the classic choice for window dressings and are perhaps the most well known and popular type of blind in the UK. Their popularity is easy to explain as there so many benefits to a roller blinds. Here at Zest Blinds we have 1,000's of colours and options. Our Blackout roller blinds are the perfect solution for preventing unwanted light from entering a room, particularly in the summer months.
Zest can offer a huge range of options from a simple bold shade to a luxurious patterned Taj from the Vibe® range (Zest are the sole UK supplier for Vibe® Fabrics. Our roller blinds are the perfect option for use with Electric and motorised Blinds.
All our blinds are hand-made and manufactured at our modern warehouse in Galashiels where we are proud to employ and invest in local staff and in turn, the community.
Contact us now for a free consultation and quote – or just call into our showroom situated in the heart of Galashiels – just 2 minutes walk from Tesco with free parking.
We can offer free, impartial and expert advice – try us!
Roller blinds are the on trend blinds in the UK at the moment
Sales of roller blinds have rocketed and modern roller blinds are so advanced
So many different styles, mechanisms, finishes and options
We have over 3000 colours in our showroom and millions of permutations
Our roller fabrics are compatible with velux, audio visual, screen and specialist blinds
Perfect solution for electric and motorised blind options
Repairs and replacements are available on request
Follow us on social media to see our latest installations and fabrics.
Rollers not what you are looking for?
Why not browse our romans, wooden or electric blinds…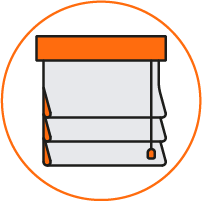 ROMAN BLINDS
An astonishing range of colours, fabrics and prints.
WOODEN BLINDS
On trend shutters and wooden blinds – a huge selection.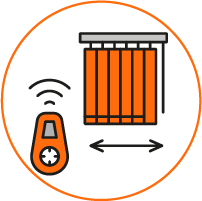 ELECTRIC BLINDS
Control of your blinds with the latest blinds technology.
Zest Blinds has, and can, supply any type or size of business.
We thrive on a challenge - no matter what the size. We have proudly supplied and fitted hundreds of blinds across the borders.
At Zest Blinds - we have many years experience dealing with commercial clients.
We have successfully worked alongside many commercial clients such as home-builders, contractors, multi-property owners and traders.
Zest Blinds has completd many successful Government projects.
From schools and nurseries, gyms, council offices and libraries - Zest has the expertise and experience to deliver successfully every time.
Zest Blinds are Landlord and Multi-Property Owner specialists
We can manage multiple projects for Landlords and Multi-Property Owners. We deliver on time and within budget - every time.
Free expert, impartial advice...
SHOWROOM
Zest Blinds, 29 Market Street, Galashiels, TD1 3AF.